System Creation
The new system maker allows you to create systems of components to share with others from directly inside of your Origami documents.
---
Prerequisites
In order to create a new system, you must be in a saved Origami document with document components. You must be at the outermost level of the layer list (not within a component).
Publishing your system
Click "Component" in the menu bar, then "Publish Components."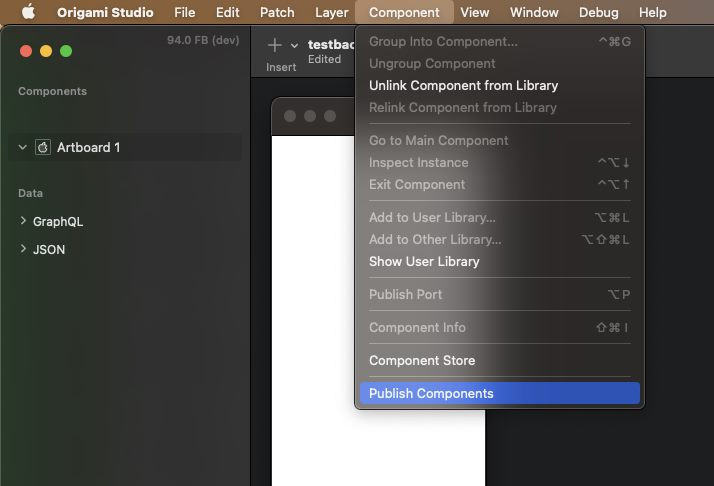 If you are already in a document with a published system, this option will be "Publish Component Updates."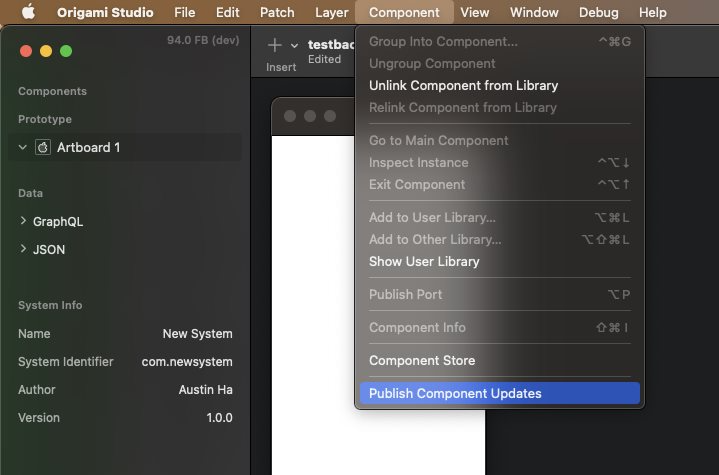 Select which components you want to publish as part of your system. By default, all components will be selected. Then press continue.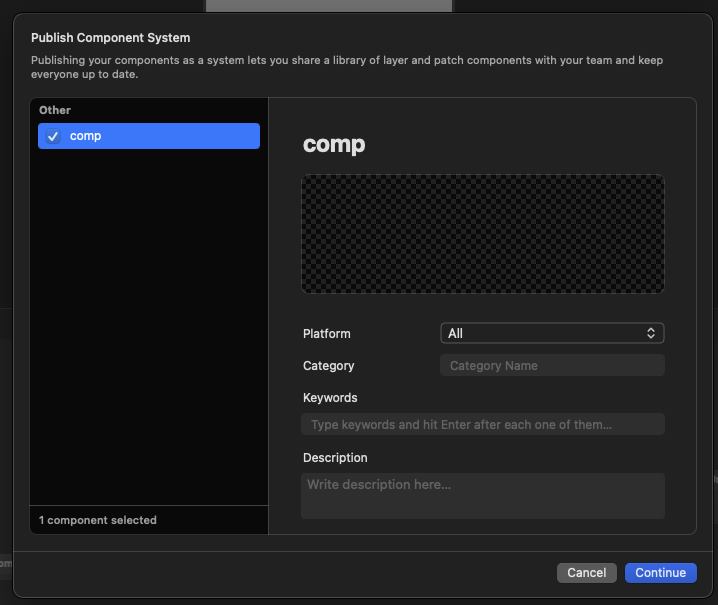 You can edit metadata for each component before pressing continue by selecting the component from the list and then changing any metadata on the right side. These changes will be persisted in your document components whether or not you choose to finish the component publishing flow.
In the next screen, you can enter a name, author, and description for your system before pressing continue.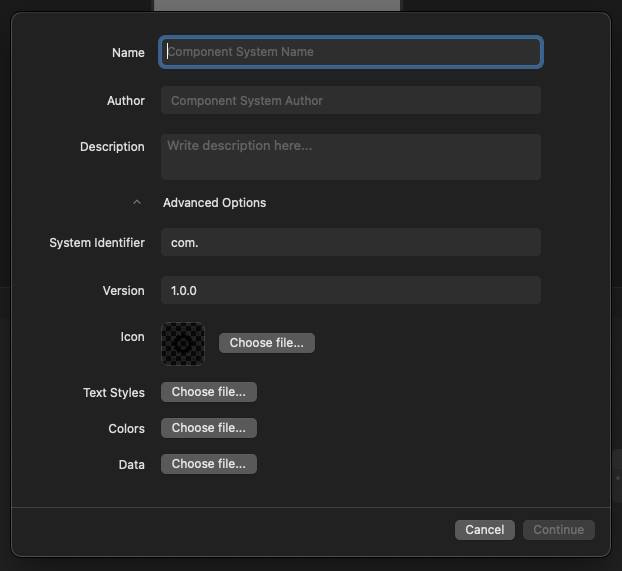 You can click "Advanced Options" to show more options:

custom system identifier
custom version
icon
text styles/color/data

Press "Choose file…" to add these files, and the small "x" indicator to remove files you don't want.

The name, author, system identifier, and version fields must be filled out in order to press "Continue" and finish publishing your system.
After publishing your system, a new section will appear in the sidebar that shows the System Info for your new or updated system.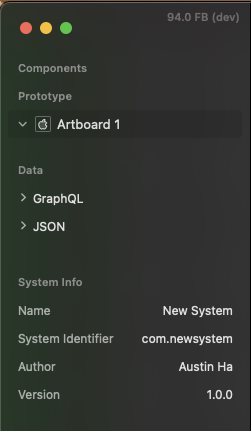 Exporting your published system
Follow these steps when you want to generate a .origami-system file that you can distribute.
After publishing a system, click on "File" in the menu bar, then "Export System." Select a name and location and press "Save."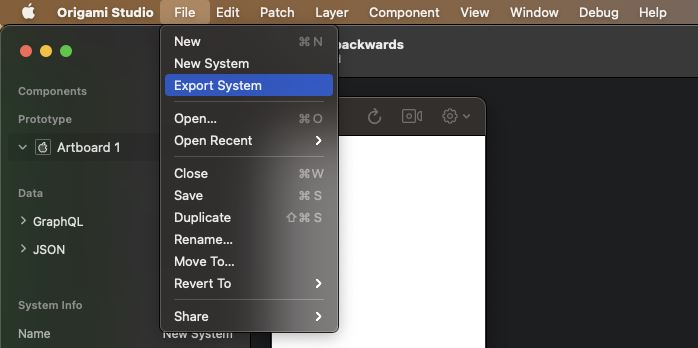 When to publish and when to export
If you create new document components or want to edit your system metadata (such as bumping the version number), you should first run through the publishing process to ensure the correct components and information are being published.

If you edit document components that are already part of your system, you can just follow the export steps to generate the .origami-system file.
---