Previewing & Sharing
Origami Studio supports previewing live prototypes on iOS and Android, as well as easy sharing of files to any phone or tablet with the iOS/Android Origami Live apps.
---
Mirroring with USB
Connect an iOS or Android device via USB and run Origami live. The frontmost prototype will immediately begin previewing on the phone or tablet. Any changes you make in Origami Studio are immediately reflected in the preview, without needing to restart it.
Origami Live for iOS
Connect your iPhone or iPad with a USB cable
Open Origami Studio and make sure you have at least one document open
Origami live for Android
Enable Developer Mode and USB Debugging. You may need to enable USB Data Transfer as well.
Connect your Android phone or tablet with a USB cable. Note: a cable that supports data transfer is required. Some cables only support charging the device.
Open Origami Studio and make sure you have at least one document open
Exporting Prototypes
Export a prototype to your phone or tablet via the export button in the toolbar: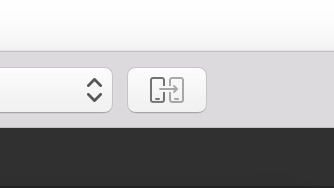 Then, take your phone or tablet with you to test your ideas on the go.
Sharing Prototypes
Origami Studio files can also be sent directly to a phone or tablet via email, Dropbox, AirDrop, etc. Download the corresponding iOS or Android app to open any prototype.
Using Custom Fonts
Origami Studio doesn't mirror custom fonts to your device.
iOS
To get a custom font on your iOS device, use Anyfont for iOS or Apple Configurator 2 on the Mac. Using Apple Configurator:
Select File > New Profile from the application menu
Give your profile a name and optionally fill out items in the General Tab
Add fonts to the profile using the Fonts Tab
Save the profile using File > Save and transfer the .mobileconfig file to your device (using email for example)
Open the file on your device. You should now see your custom font mirroring from Origami Studio
Android
The procedure of installing a custom font on Android varies depending on the device.
Troubleshooting
In most cases, issues can be resolved by restarting Origami Live, Origami Studio, or the phone/tablet/computer.
Make sure that both Origami Studio and Origami Live are on the latest version.
---