Introduction
Origami Studio is a free design tool created by Facebook and available for Mac. It allows designers to rapidly build and share interactive interfaces.
---
There are 4 main panels in Origami Studio: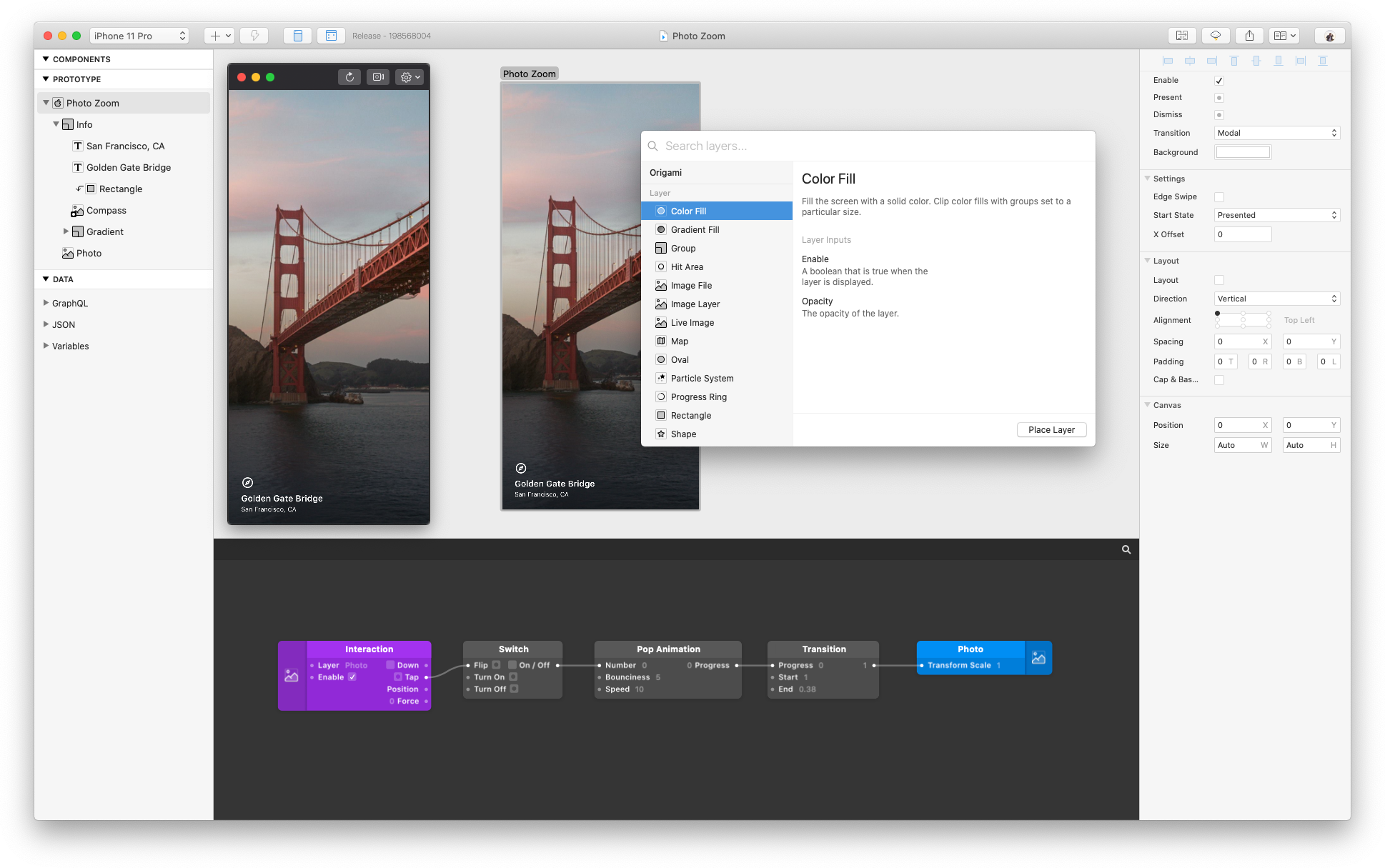 Patch Editor
Add interaction, animation, and behavior to your prototype using blocks called patches.
Layers
A list of layers in your prototype. Add a new layer with the + button in the toolbar. Select a layer and adjust its properties in the inspector. To add interactions to a layer, hover on it and click the Touch button to select from a list of interactions like Tap, Scroll, or Swipe.
Viewer
View and interact with the prototype.
Patch Library
⌥
⏎
View a list of all patches and and their descriptions. To open the Patch Library, double click the Patch Editor or use the keyboard shortcut. To add a patch to a prototype, select it and press return.
---